Who was Joey Deacon?
His life
Joey was born in Camberwell, South London in 1920. He suffered from a severe form of Cerebral Palsy, diagnosed shortly after his birth, which resulted in very limited motor control and great difficulty communicating.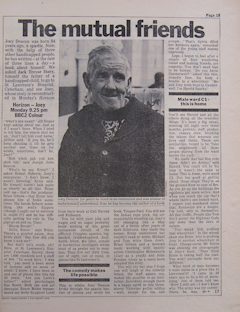 Sadly his mother died of tuberculosis when Joey was just six, and from the age of eight he was insitutionalised, spending almost all of his life at the former St Lawrence's Hospital in Caterham.
Because he was apparently unable to speak, Joey was largely written off by 'the system'. But Joey did have a voice, and he had a story to tell. With the help of his friends - fellow patients Ernie, Michael and Tom - Joey found a way to communicate and was able to triumph over adversity by writing his autobiography Tongue Tied, published in 1974.
With the proceeds from sales of his book, Joey and his three friends were able to move into a specially designed bungalow in the grounds of the hospital, giving them all a new lease of life and a far greater sense of independence.
The story of Joey's success made him an inspiration to many, and was the subject of considerable TV coverage. During the final years of his life he became something of a minor celebrity, after appearances on the BBC programme Horizon in the mid-1970s and, perhaps most famously, on Blue Peter in 1981.
His legacy
In December 1981, at the age of 61, Joey Deacon sadly died, but his legacy will live on through the work of the Deacon Centre as we seek to inspire others to be creative, no matter what obstacles they face.
This might take the form of creative writing, but we also offer other activities such as music, art and drama. The Joey Deacon of the 20th century might turn out to be a brilliant illustrator or an epic guitarist. As we like to put it:
Believe. Achieve.
A figure of fun?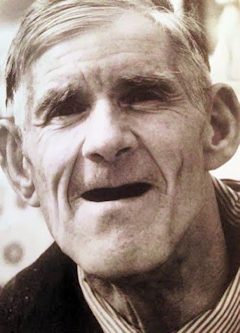 We're not going to pretend that this didn't happen: An unfortunate part of the Joey Deacon story was that despite his achievements he became, for many, the subject of ridicule, particularly by children.
Maybe somebody called you a 'Joey' in the school playground? Maybe you were guilty of similar name calling? Maybe you still feel a little unhappy or uncomfortable about it now?
We all do things we regret when we're young and it's never too late to change things for the better, so consider donating to the work of the centre, in memory of Joey Deacon.